Event Date
From:
June 10, 2023 5:00–8:00 pm
Address
Corning Museum of Glass, One Museum Way, Corning, New York 14830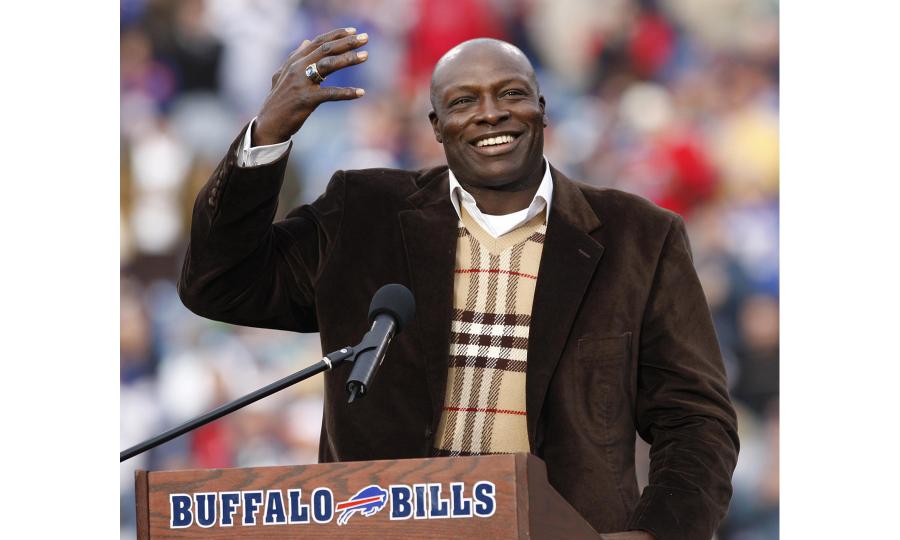 Annual Fundraiser: A Conversation with Bruce Smith
Saturday, June 10, 2023, from 5:00–8:00 pm
Corning Museum of Glass, Auditorium
This year the Annual Fundraiser will feature former Buffalo Bills Defensive Tackle and Pro Football Hall of Famer, Bruce Smith. The evening will begin at 5:00 pm with a cocktail reception, followed by dinner and an inspirational talk given by Bruce Smith. There will be two tiers of tickets available to our guests, one that will include dinner, and one that will just offer seating in the balcony to hear Bruce speak. One lucky guest will be chosen at random to receive an autographed football!
All funds raised go toward improving and expanding meaningful opportunities for those we serve to develop their own capabilities.
SPEAKER
Bruce Smith is a former NFL Defensive Tackle who played in the league for 19 seasons, primarily with the Buffalo Bills. He played college football at Virginia Tech, where he was a two-time All-American, and was selected first overall by the Bills in the 1985 NFL Draft. Considered one of the greatest defensive ends of all time, Smith is the NFL's all-time career leader in quarterback sacks. Smith also received 11 Pro Bowl selections and eight first-team All-Pro honors, while appearing in four consecutive Super Bowls with the Bills. He was inducted to the College Football Hall of Fame in 2006 and the Pro Football Hall of Fame in 2009.
TICKETS
Tickets will be available for purchase in April 2023!
Dinner Ticket: $80 per person or $750 per table of 10 (guests arrive at 5:00 pm)
Balcony Ticket: $40 per person (cocktail reception and dinner are not included, guests arrive at 6:30 pm)
SPONSORS
Wegmans (Premier)
Brown & Brown (Platinum)
Chemung Canal Trust Company (Platinum)
WENY-TV (Media - Gold)
Davis Ulmer (Silver)
M&T Bank (Silver)
Seven Mountains Media (Media - Silver)
EMCOR Betlem Services (Bronze)
Mengel Metzger Barr & Co. (Bronze)
Techline Communications (Bronze)
Guthrie (Friend)
Radisson Hotel Corning (Friend)
Interested in sponsoring the 2023 Annual Fundraiser? Contact us for sponsorship opportunities!